BUSINESS  
STORYTELLER

   SERVICES
Veropan's Storyteller Service is an Internet based Software as a Service (SaaS) used by businesses to Capture, Create, and Share Stories with their clients and partners.
Business use Veropan Storyteller Services to engage, excite, and inform their clients and partners.
Share virtual tours of real estate / vehicles / vacation destinations
Showcase products through 360° banners / hero images / multimedia slideshows
Document client experiences / history in an ultimate photo album
Example Veropan Story (Embedded)
HOW   STORYTELLER  
WORKS
Veropan Storyteller Service makes it easy to Capture, Create, Share engaging Stories.
Using Veropan, your business can get your Story online in minutes (rather than hours or days).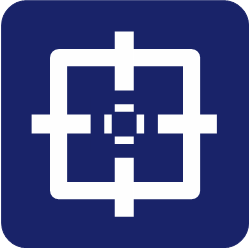 Capture
Take pictures / 360° panoramas using your camera and upload to Veropan. No app required. Veropan's Storyteller Service supports all mobile devices, desktop and laptop computers.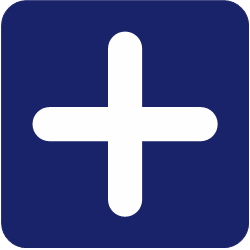 Create
Assemble media into a Story, add titles / captions / prose. Save your story and Veropan's magic goes to work. Veropan optimizes your Story for delivery using proprietary delivery compression technology. This technology is critical to guarantee the ultimate user experience. The Story is then automatically published to our global Veropan Storyteller Delivery Network.
Share
Website – Embed Veropan Stories in your website. Banners, hero images, full frame, full screen presentations are all supported by the Veropan Storyteller Player.
Social Media – Share Veropan Stories on all social media sites used by your business.
Email – Send links to Veropan Stories to clients and partners. Enhance your email signature block by including your Stories.
Stand Alone – Share your Veropan Stories directly – no web site required.
Analytics
View real-time metrics on your Veropan Dashboard. Customizable reports include current and historical metrics on Visitors, Story / Media views and value.
Veropan Storyteller Services are designed for business with plans available to support any size business – SOHO, SMB, Fortune 100.
For Businesses
Business
Business/2
Business/4
Enterprise
For Professionals / Consultants
For Individuals
Veropan Storyteller
Ultimate VR Media Player with Super Fast Workflow + Delivery and embedded virtual reality technology.
Capture – Use your favorite digital camera

Photographs, ultra-wide panoramas, high-definition / gigapixel images
360° wrap-around panoramas, 360° virtual reality panoramas
HTML, text, web resources

Create – Super Fast Workflow enables sharing in minutes

Multimedia editor simplifies the assembly of a Story (multiple images, prose, web resources)
Virtual Reality technology allows use of cutting edge 360 panorama images
Large image support means ultra-wide panaromas, high-resolution, and gigapixel images support

Share – Website, social media, email, brochures

Veropan Data Reduction (VDR) technology for reduced bandwidth and improved delivery speed
Quality of service – Enables good, better, or best delivery of Stories

Analytics – Insight into customer delivery

Real-time analytics keep you informed on visitors, views, and value delivered

Business Class – Designed for use by enterprises, small / medium sized businesses, and SOHO

Multi-user accounts, role based access, account separation / search, ad free
Veropan Storyteller Service
Capture, Create, and Share Stories using Veropan's servers.
Instant account signup
Maintenance free
Delivery via Veropan Service Delivery Network (VSDN)
Veropan Storyteller Software
Capture, Create, and Share Stories using your own servers.
Total control
Leverage your delivery infrastructure
Private / isolated network deployments